mouse over buttons above to view product links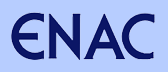 Other Tips and Accessories
---
---
REMOVAL OF FOREIGN OBJECTS IN ROOT CANAL

Image

Product Name
Power Setting
Remarks
ST09
8-10
Removal of prosthesis.

ST22
0.1-3
Cleaning of implant preparation site.
Removal of cutting debris.
Cleansing after tooth extraction.
IM POINT 1 SET
0.1-5
Removal of plaque and early calculus adhering to the implant.
(IM point 1x1, ST12 tip bodyX1)
IM point 1 (5 units)
SC POINT 1.2.3
0.1-3
Scaling / Root Planing
(ST19A/D - a file folding instrument φ1.0 is needed separately; use fitted with an ST49A-1.0 or ST12A/B/C/D)
DIAMOND FILE S/C
0.1-3
Tooth margin preparation enlargement of root canal orifice.
Diamond particle tip.
(Use fitted with an ST19A/D, ST49A, or ST12A/B/C/D).
TOOLS and ACCESSORIES
Image
Product Name
TTT
Torque Wrench Tip Tightener
STT
Spanner Tip Tightener
Endo Chucker
Tip Stand
(tips sold separately)

6F
U-Files
ø0.8 mm #10, #15, #20, #25,
#30, #35, #40;ø1.0 mm #50

EH
Color-coded Endo Holders
& Red Markers

QEH
Quick Chuck Endo Holder
with Hexagonal end
---
2007 - Osada, Inc. All Rights Reserved

3637 Motor Ave., Suite 380 | Los Angeles, CA 90034
(800) 426-7232 | (310) 841-2220 | Fax (310) 841-2221
Website by UmeWorks, LLC